Yvonne Farrell and Shelley McNamara win the 2020 Pritzker Architecture Prize
Yvonne Farrell and Shelley McNamara, partners and co-founders of Dublin-based Grafton Architects, have been awarded the 2020 Pritzker Architecture Prize.
With more than 40 years of professional experience, Farrell and McNamara are the first two Irish recipients to be awarded architecture's highest honor.
The award was given to the duo for the "integrity in their approach to both their buildings and their practice, their generosity towards their colleagues, their responsible attitude toward the environment, and their unceasing commitment to excellence in architecture."
"Architecture could be described as one of the most complex and important cultural activities on the planet," says Farrell. "To be an architect is an enormous privilege. To win this prize is a wonderful endorsement of our belief in architecture. Thank you for this great honor."
Farrell and McNamara are educators and architects who create spaces that honour history while demonstrating a mastery of the urban environment and craft of construction.
The duo has completed numerous projects that respond to local needs in Ireland, the United Kingdom, France, Italy and Peru. The architects are conscious of the dialogue between the internal and external, evidenced by the mingling of public and private spaces, and the selection of meaningful materials.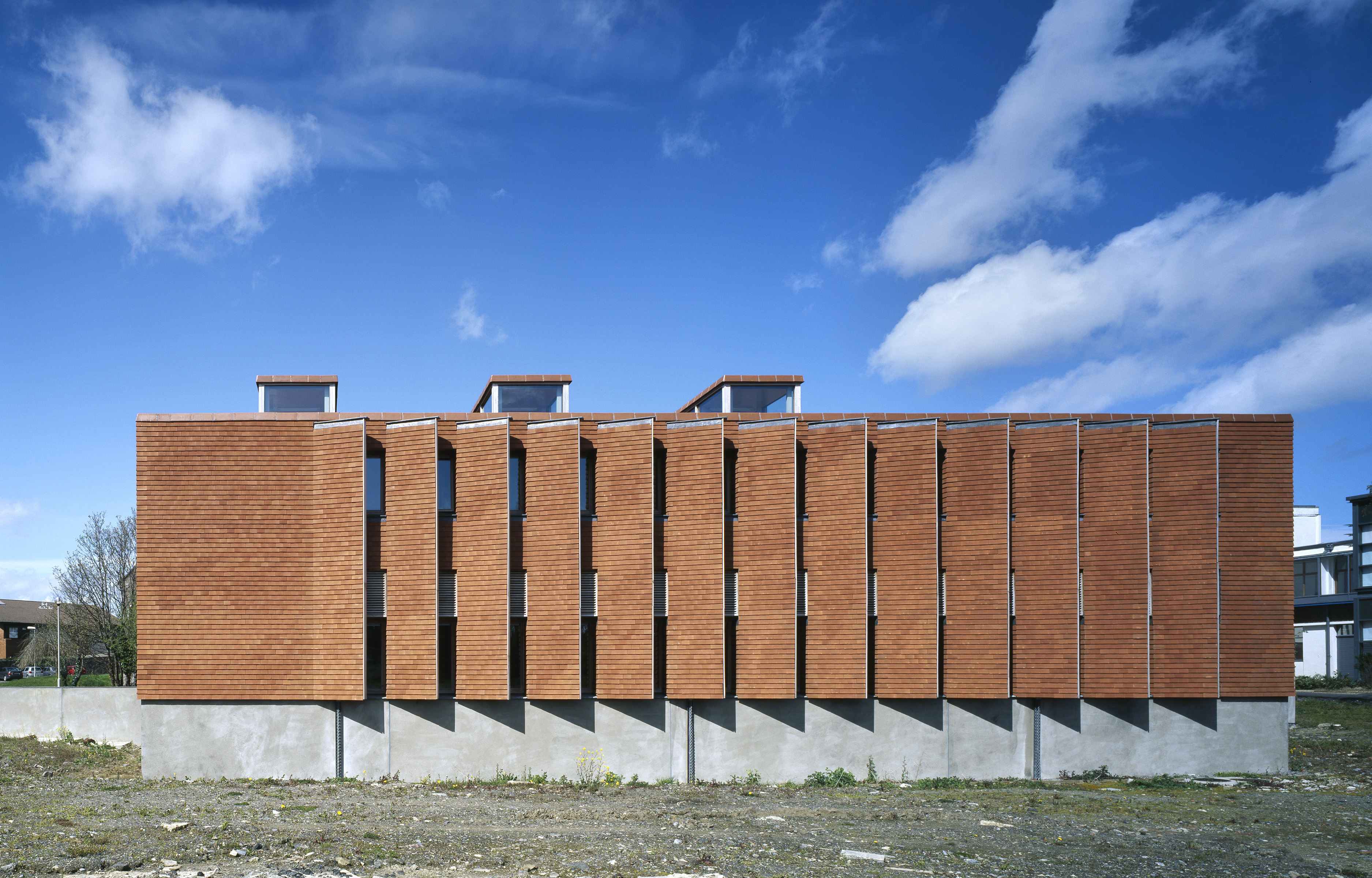 "Within the ethos of a practice such as ours, we have so often struggled to find space for the implementation of such values as humanism, craft, generosity, and cultural connection with each place and context within which we work. It is therefore extremely gratifying that this recognition is bestowed upon us and our practice and upon the body of work we have managed to produce over a long number of years," says McNamara. "It is also a wonderful recognition of the ambition and vision of the clients who commissioned us and enabled us to bring our buildings to fruition."
The Pritzker Foundation says that the collaboration between Yvonne Farrell and Shelley McNamara represents a veritable interconnectedness between equal counterparts.
"They demonstrate incredible strength in their architecture, show deep relation to the local situation in all regards, establish different responses to each commission while maintaining the honesty of their work, and exceed the requirements of the field through responsibility and community," says Tom Pritzker.
The jury citation noted that the architects "have consistently and unhesitatingly pursued the highest quality of architecture for the specific location in which it was to be built, the functions it would house and especially for the people who would inhabit and use their buildings and spaces."
It also cited their ability to "create buildings that are monumental institutional presences when appropriate, but even so, they are zoned and detailed in such a way as to produce more intimate spaces that create community within."