Strange and Familiar: Architecture of Fogo Island screens in Winnipeg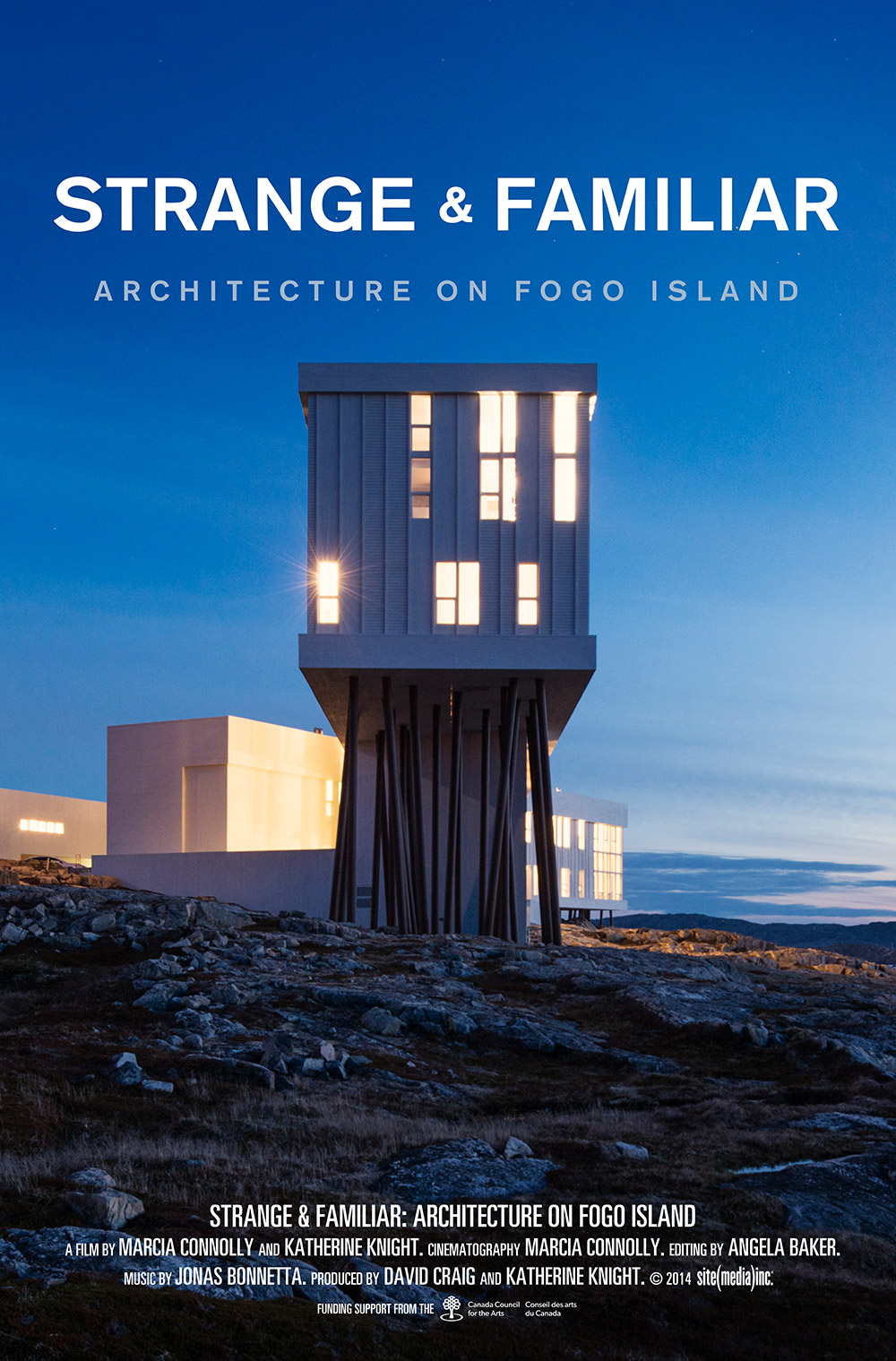 As part of the Architecture + Film series, Strange and Familiar: Architecture of Fogo Island (2014, directed by Katherine Knight and Marcia Connolly) screens at 7:00pm at the Cinematheque in Winnipeg on Friday, September 18, 2015 along with Koop, also directed by Katherine Knight.
Architect Todd Saunders' sculptural artists' studios perched on the rocky shores of Fogo Island created a buzz worldwide among architecture fans when the images were first released. Since then, the four artists' studios and the new Fogo Island Inn have been documented in more than 80 international magazines. Gorgeously photographed through all four seasons, the film is a flowing visual narrative that unfolds over time during construction of the Fogo Island Inn, reflecting Winnipeg's past and often conflicted view of itself.
The second film to screen is Koop, a portrait of the pioneering Winnipeg artist Wanda Koop. In the film, the visionary Canadian artist is preparing massive new paintings of archetypal cities and familiar yet disquieting landscapes. A recipient of the Order of Canada, honorary doctorates and prizes, and named by Time magazine as one of Canada's best artists, Koop has a hectic creative life. Taking a break from studio demands, she embarks on a journey by freighter boat. Sketches, photographs and moments of observation soon lead to a new group of astonishing paintings.
The event promises an introduction and Q&A with Katherine Knight and Wanda Koop.
Architecture + Film is an ongoing series of films which focus on architecture and design, co-presented by the Winnipeg Architecture Foundation—a charitable organization dedicated to advancing the awareness and appreciation of Winnipeg`s built environment through public education.
This screening is generously sponsored by the Royal Architecture Institute of Canada and the Winnipeg Architecture Foundation. this film is offered as part of the Winnipeg Design Festival.
For more information, please visit http://www.winnipegarchitecture.ca/architecturefilm-series-7/