Ryerson's Summer Design Installations Return to Toronto
This past November, Architectural Science Professor Vincent Hui and Toronto's Downtown Yonge B.I.A. assigned a new extracurricular design project to Ryerson students. Unveiled to the public in June, the project introduces a parklet (also known as a sidewalk extension) to downtown Toronto's Elm Street, adding to the amenities of the city streets and provides an inviting atmosphere for the public to rest and enjoy the downtown scenery.
Hui invited third year Architectural Science student, Jason Glionna to lead the project. Glionna worked with his fellow students John Benner, Gregorio Jimenez, Tess Macpherson, Joana Benin, Marissa Lu and Diana Sobaszek.
"The parklet is my third extracurricular design project that I have had on the go. This has kept me very busy in between classes, but I'm very thankful to have had the opportunity to work with the Downtown Yonge B.I.A., Upper Canada Forest Products, Professor Vincent Hui and my team on this very unique collaboration," said Glionna. "While we do a lot of teamwork in class, this experience has taught me how to design for and communicate with a client, coordinate meetings, source materials and follow a strict budget."
The student team presented several design iterations to the Downtown Yonge B.I.A., who selected the final concept called Kinetics, which was inspired by contours, curves and movement. The parklet was built with Accoya wood, a fast-growing sustainable wood that was generously donated by Upper Canada Forest Products. Accoya is frequently used for public installations in Europe, but it is the first time this material was used for an installation in Toronto.
***
North of the parklet, Ryerson students also showcased Canada's long history of footwear on Toronto's Bloor Street. The Department of Architectural Science has collaborated with the Bata Shoe Museum on a new window display celebrating Canada's 150th anniversary.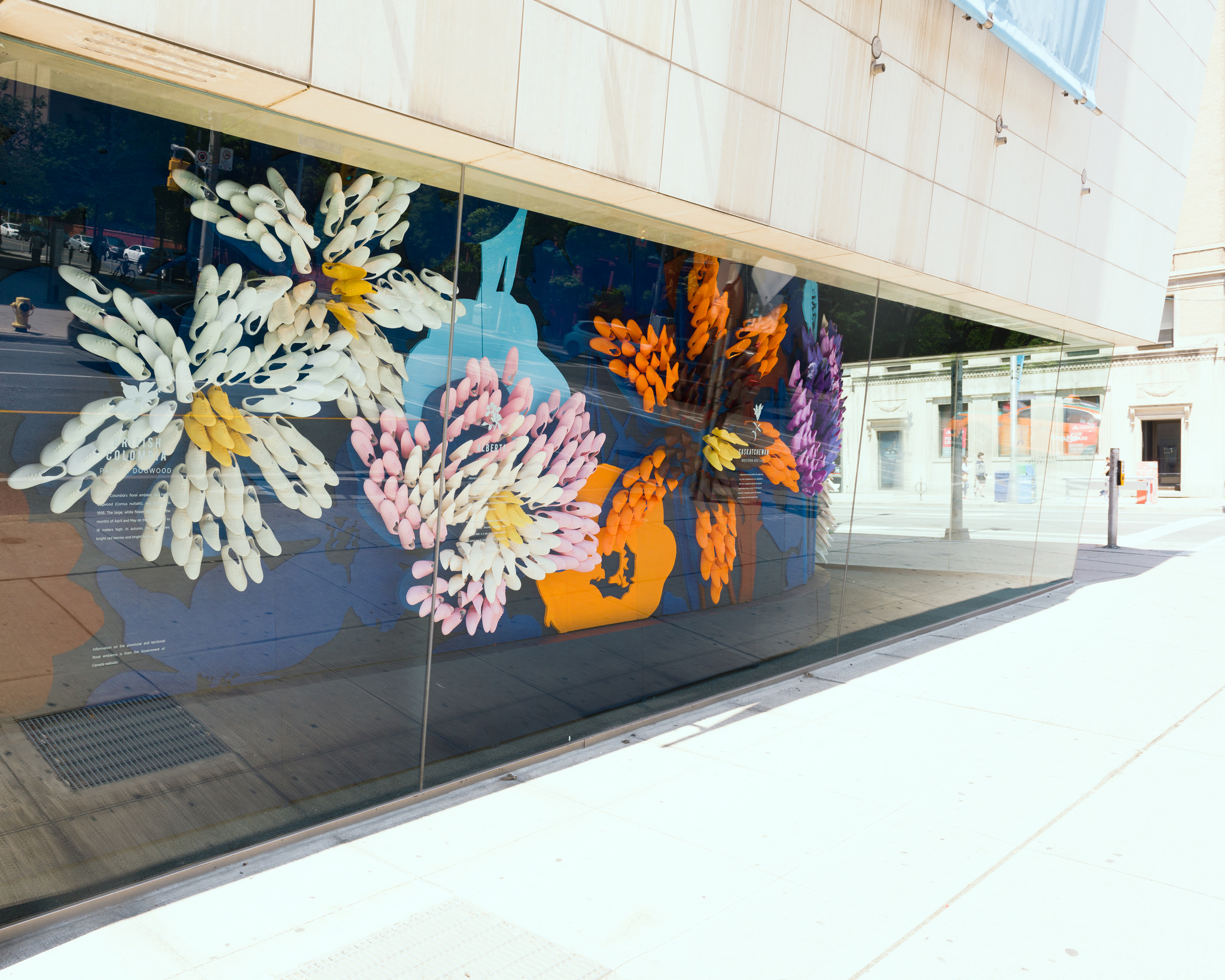 Designed by Architectural Science students and created through the external,[R]ed[U]x Lab, "In Full Bloom: Celebrating Canada 150" depicted all of Canada's provincial and territorial flowers, rendered through hundreds of 3D printed shoes. The exhibition, spanning the museum's prominent ground-floor window, draws inspiration from the museum's enormous collection of footwear from across Canada's history.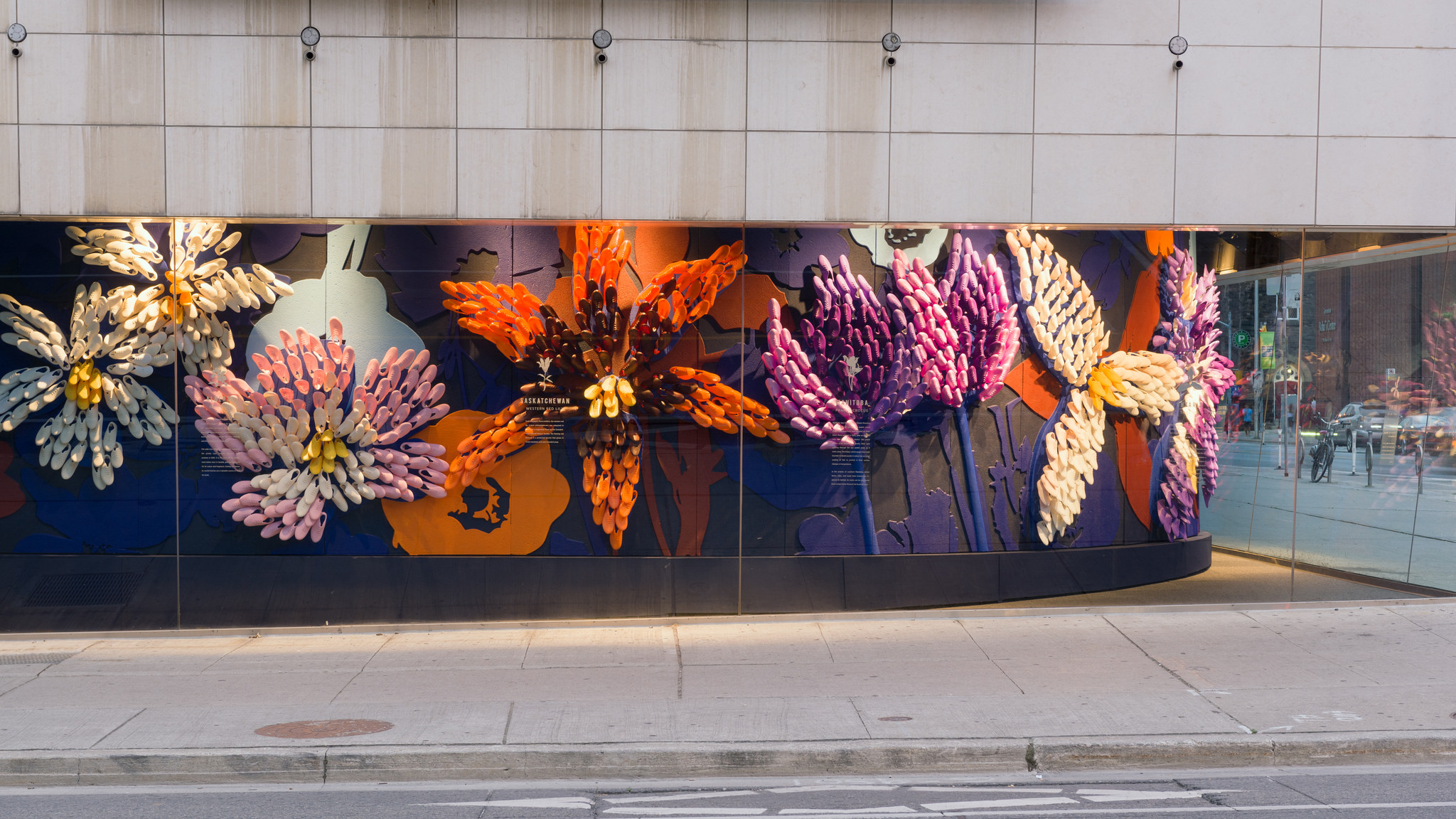 "For our students, it's real application of knowledge," said Ryerson's Vincent Hui, also founder/director of the [R]ed[U]x Lab. "Everything from computer-numerically-controlled foam backing systems to 3D printing, to skills like the co-ordination of entire teams of people for the fabrication, painting, and tech/video/photography. It's a real-world scenario: when you're making a building, for example, you have to make sure you're overseeing time, costs, and people. That's what's going on right now."