Kengo Kuma to design Vancouver skyscraper
Japanese architect Kengo Kuma has been selected to design the Alberni high-rise in Vancouver. The announcement was made by Ian Gillespie, president and founder of Westbank, who is developing the project with Peterson. This will be the first residential high-rise in North America for the architect and his firm, Kengo Kuma and Associates.
The proposed 43-storey, 188-unit tower is to be located on Alberni Street in the West End. The design is distinguished by scalloped scoops removed from each side of the tower's profile, protecting view corridors within the city. The exterior is made of glass and aluminum, reflecting neighbouring buildings on the lower levels and the sky on the upper levels.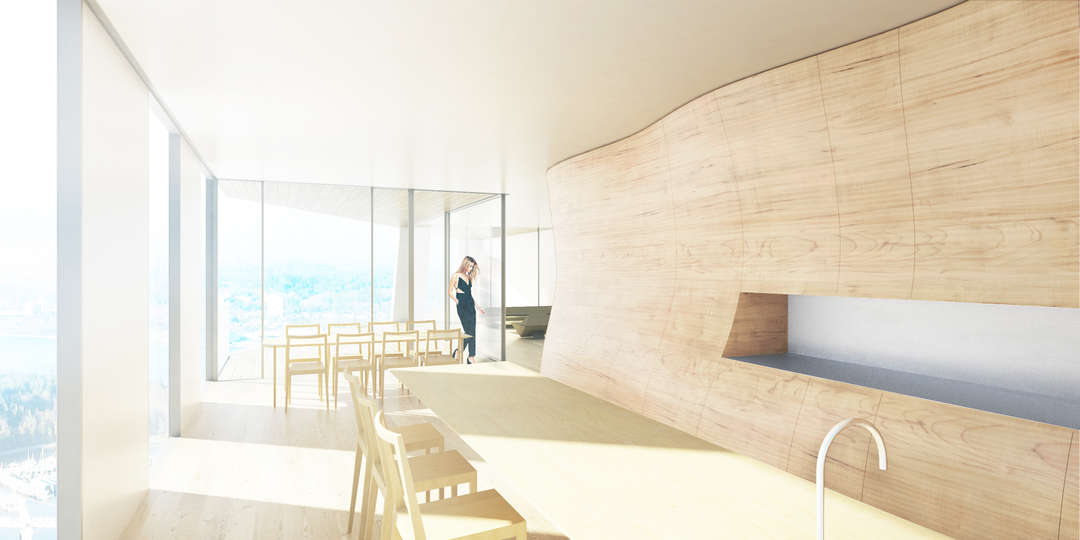 Giving the building a warm materiality, it will include wood balconies and bamboo interiors. The mixed-use design will also include restaurants and retail at street level, along with a Japanese moss garden.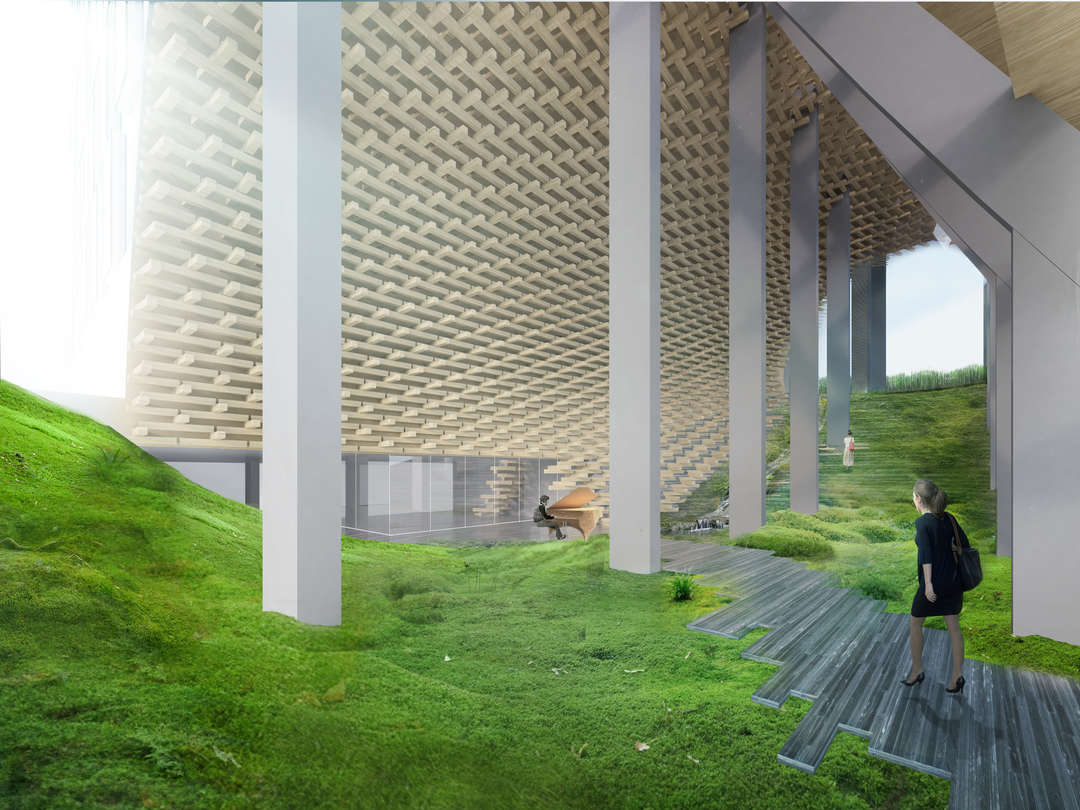 "In the 20th century skyscrapers were isolated monuments. In the 21st century skyscrapers should part of the urban design," Kuma explained at a recent event in Vancouver. "I feel we are going back to tradition, but it doesn't look like the classics."
The building is the first of at least three projects in Vancouver that Kuma has been commissioned to design.