11th Annual Jane's Walk Festival returns from May 5th to 7th in Toronto
This year from May 5-7, 2017, thousands of Torontonians will take to the streets all across the GTA on more than 130 Jane's Walks. These free, community-led walking tours honour late urbanist, author and adoptive Torontonian Jane Jacobs, who believed that the only people truly equipped to make decisions about cities are the everyday citizens who live, work, and play in them. Jane's Walks gather Torontonians outside of their homes, offices, digital bubbles, and cars to meet their neighbours, swap stories, and talk about issues we face as a city, from affordable housing to urban Indigeneity and reconciliation. 
A trio of young advocates and activists will talk about "everyday actions we can adopt to make Toronto a more inclusive, socially just, and democratic city" as they tour sites of resistance, engagement, and community; In Parkdale, a community access worker with lived experience of addiction and homelessness will share her personal story of seeking support and recovery through local organizations and services; The Grade 8 class at City View Alternative School will honour International Worker's Day by leading a tour about Toronto's rich labour history; A walk led by an east end attorney will explore the cornucopia of global cuisines along east Danforth that often go unnoticed by residents en route to chain supermarkets; and a Scarborough park advocate will tell the story of "a pair of mismatched philanthropists – a rich, arts-loving widow and an energetic, world-travelling engineer – fell in love and decided to change the world by creating a community for artists and artisans" in Guild Park.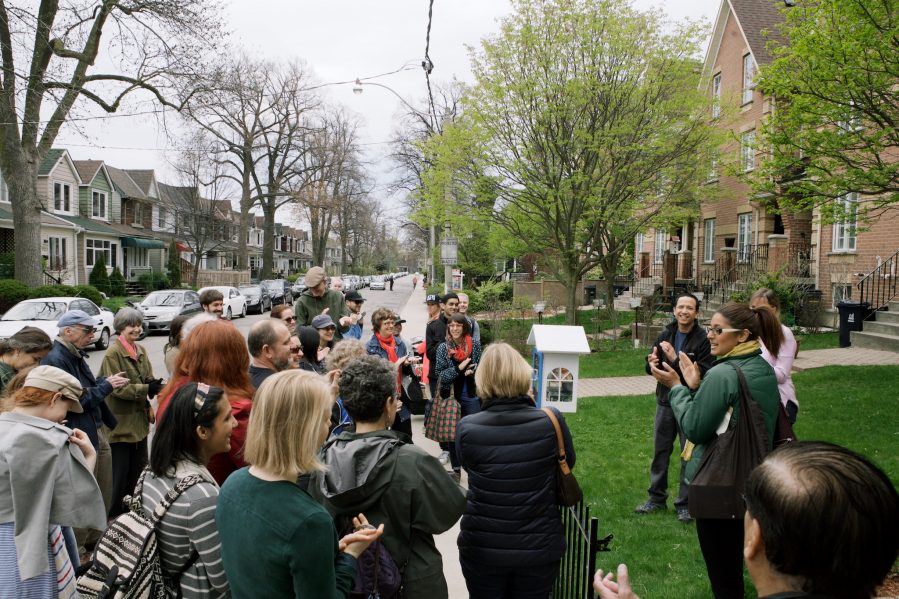 Says Jane's Walk Project Director, Alia Scanlon, "Living in Toronto means being part of a complex, beautiful hodgepodge of people, places, stories, and truths, all living shoulder-to-shoulder. Jane's Walks celebrate that complexity by highlighting the knowledge and experiences of the people who live, work, and play in every corner of our city." 
All Jane's Walks are free and open to the public. No registration is required. A full schedule of Jane's Walks is available at janeswalk.org/toronto.