Diamond Schmitt win CODAworx award for Toronto clinic
Diamond Schmitt Architects has received a Merit Award from CODAworx for transforming a children's hospital clinic into a welcoming space designed to engage young patients and their families. The international awards program recognizes collaborations that integrate commissioned art into interior, architectural, or public spaces.
According to a release Diamond Schmitt, "the revitalized CIBC Just for Kids walk-in clinic at St. Joseph's Health Centre in Toronto creates a stress-free zone where secret peepholes offer views into imaginary worlds and interactive projections and sculptural forms invite discovery and play. Another element to re-cast the department as a children's place entailed adding recognizable features from the community, such as fanciful illustrations of animals from a nearby zoo riding a Toronto streetcar. The art also serves as a means of improving patient way finding and creating greater presence and identity for each distinct program element in the 8,000-square-foot clinic."
"The idea of integrating artwork came from the need to think beyond the architectonics of the space in order to really connect with the end users, the children," said Diamond Schmitt Principal Sydney Browne. "By collaborating with Sydney Smith, a professional children's book illustrator and Mike Ellis, an artist specializing in small-scale haptic environments, the project systematically became more child-friendly, an important requirement set by the client."
"The need to provide positive distraction in a warm and welcoming environment with opportunities for discovery that could unfold over several visits has yielded a complex and textured result," added Browne.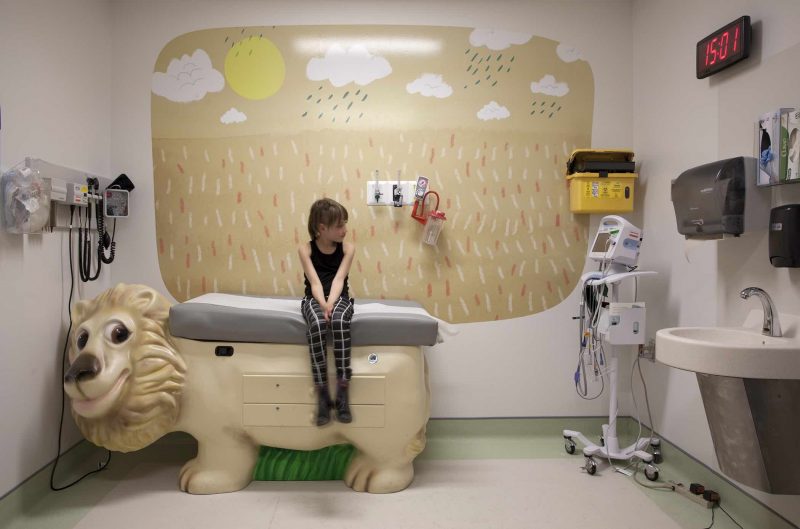 The internationally CODAawards celebrate the design projects that most successfully integrate commissioned art into interior, architectural, or public spaces. Diamond Schmitt has previously won two CODAworx awards for embedding an interactive lighting feature in the façade that wraps around the Ryerson Image Centre, and a four-storey wall installation at the office and laboratories of Public Health Ontario comprised of 8,000 stainless steel rods and tubes to create an abstraction of the SARS virus as seen across four microscopic scales magnified to monumental size.