Deadline extended for MAQ Young Critic in Architecture Competition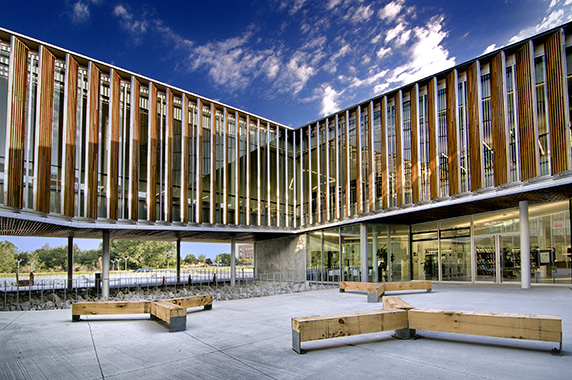 The Maison de l'architecture du Québec (MAQ) is pleased to announce an extension of the deadlines for the fourth edition of the MAQ Young Critic in Architecture Competition.
Registration until 8 November, 2015
Submission of texts until 22 November, 2015, midnight
The MAQ created this annual bilingual competition in 2011 in order to support and stimulate a new generation of high-calibre writing about architecture in Quebec. Through an exciting association with the Royal Architectural Institute of Canada (RAIC), this year the competition has expanded to include all of Canada and offers each of the two winners a $1,000 prize! In addition, the winning English-language text will be published in Canadian Architect, while the French-language text will be featured in Nouveau Projet.
This year's theme is A Library for the Twenty-First Century. The task is to visit and to write a critical analysis of one or more libraries built in the last five years. The competition guidelines include a list of libraries proposed by the jury as good candidates for analysis.
Aspiring writers aged 34 and under are encouraged to participate. Participants must register online for the competition by 8 November 2015 (registration fee is $15), and a text of 700 to 1,200 words must be submitted by email to the MAQ by 22 November 2015 at midnight (EST).The official gala presentation of the awards will take place in mid-February 2016, in Montreal.
For this fourth edition, the MAQ Young Architectural Critic Competition has the honour to welcome two new jury members, Nicolas Langelier, publisher and editor of Montreal's Nouveau Projet magazine, and Vancouver-based writer, curator, and critic Adele Weder. Returning jury members include Roland Yves Carignan, former managing editor and artistic director of Le Devoir (Montreal), Sophie Gironnay, architectural columnist and founding director of Montreal's MAQ (Montreal), Elsa Lam, editor of Canadian Architect (Toronto), and David Theodore, professor at McGill University and regular contributor to Azure and Canadian Architect (Montreal).