Construction Begins on Vancouver's Polygon Gallery
The new Polygon Gallery is now under construction and on track to open in 2017. The striking contemporary building is designed by award-winning Patkau Architects, and is destined to be a new landmark on the north shore of Vancouver's waterfront.
"We are very excited that construction is underway," said Reid Shier, director of the Gallery, "and cannot wait to welcome people to the new Gallery in 2017."
Supported by a lead gift of $4M from Polygon Homes and the Audain Foundation, and generous funding from the federal and provincial governments and the City of North Vancouver ($2.5M each), the Gallery is constructing a world-class public art gallery which will provide residents and visitors with the opportunity to experience Canadian and international art exhibitions, as well as participate in engaging public events and art education programs.
Member of Parliament for North Vancouver Jonathan Wilkinson, the Honourable Peter Fassbender, BC Minister of Community, Sport and Cultural Development, the Honourable Naomi Yamamoto, BC Minister of State for Emergency Preparedness and Member of the Legislative Assembly for North Vancouver – Lonsdale, and City of North Vancouver Mayor Darrell Mussatto were on hand to assist in the groundbreaking.
"This stunning facility will provide a unique and innovative space to explore very high quality arts and culture in our community," said Member of Parliament for North Vancouver Jonathan Wilkinson, "I am impressed with the diverse range of funders that have been brought together in support of this endeavour and am proud that the Canadian government has made a significant contribution in this regard".
"Polygon Gallery is poised for success. The new gallery enjoys wide support and promises exceptional artistic and educational programming." said the Honourable Naomi Yamamoto, BC MLA for North Vancouver-Lonsdale, "The Government of British Columbia is proud to invest in our province's creative economy by contributing $2.5 million towards building Polygon Gallery."
"The Polygon Gallery will transform and enhance our waterfront landscape as it becomes a part of our vibrant Shipyards District," said City of North Vancouver Mayor Darrell Mussatto.  "We are looking forward to the completion of this world class public art gallery that will serve as a community hub while offering expanded opportunities for art exhibition and education in our city."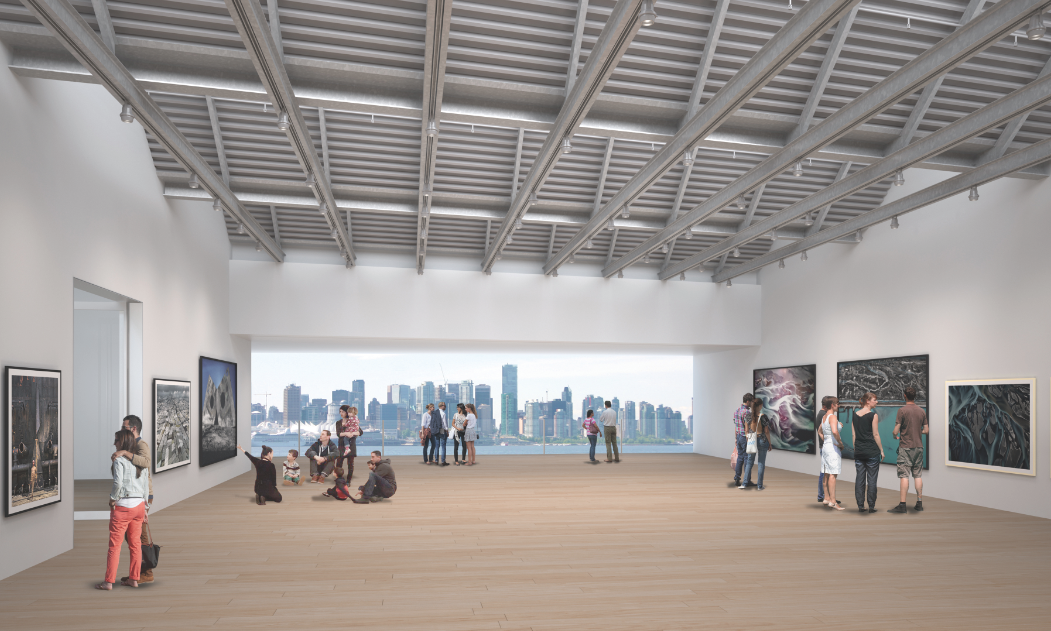 With a mandate to exhibit and disseminate photography and media art, emphasizing contemporary practices in a context of historical and international art-making, the Gallery organizes national and international exhibitions, produces award-winning publications, and offers public events and art education programs. Some of the world's most important artists, both local and international, have been featured at the Gallery—from acclaimed Vancouver visual artists Stan Douglas, Liz Magor and Ian Wallace to leading international figures such as Ansel Adams, Diane Arbus, and Andy Warhol. Operating as Presentation House Gallery since 1981, the Gallery will take on its new name—which honours its lead donor—when the building opens in 2017.