Canadian Museum of Immigration at Pier 21 reopens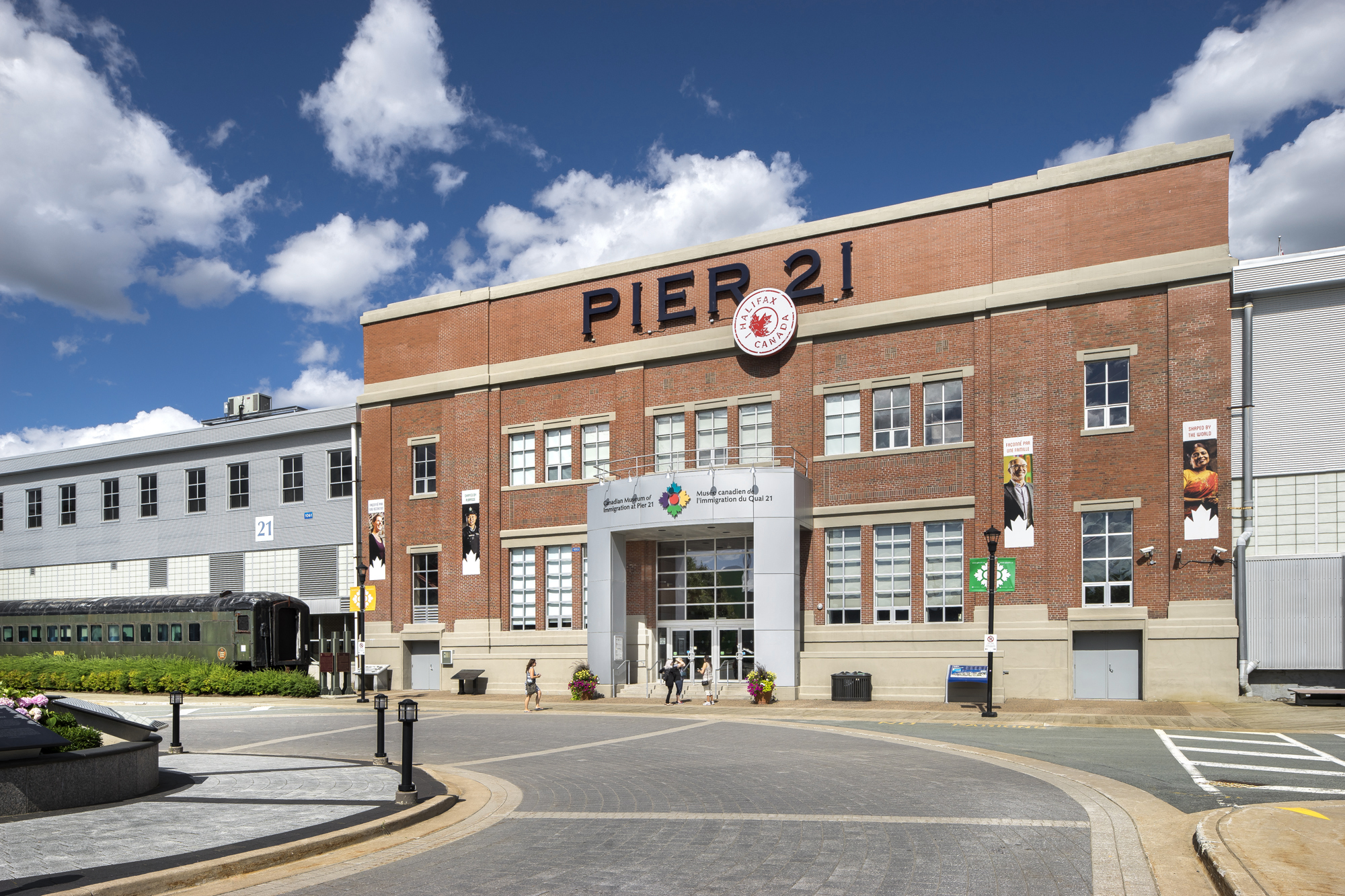 Toronto-based collaborators Architects Luc Bouliane and David J. Agro Architect are pleased to announce the recent reopening of the Canadian Museum of Immigration, a $12.5-million expansion and renovation of the 100-year-old Pier 21 in Halifax, Nova Scotia. The completion is a significant milestone for a major institution. Often called the "gateway to Canada," Pier 21 processed nearly one million immigrants between 1928 and 1971, became a local museum in 1999 and is now a National Historic Site and one of two National Museums outside of Ottawa.
Principals David J. Agro and Luc Bouliane—who together have over 20 years of experience working with museums, institutions, interpretive buildings—coordinated an extensive team to create 9,000-square-feet of new, permanent exhibition space. Within the heritage structure of Pier 21's Shed 22, they unobtrusively inserted a high-tech box that compliments the original architecture while providing the necessary, state-of-the-art environmental controls to display numerous sensitive artefacts. They also upgraded existing galleries and events spaces featuring new displays and way finding. Bouliane and Agro worked closely with museum planners Lord Cultural Resources and exhibit designers Kubik and Origin Studios to integrate the needs of curators, interpretive planners, and collection managers. Architect Michael Grunsky and engineers O'Neil, Scriven and Associates and Marshall Macklin Monaghan assisted the team locally.
When Pier 21 was granted National Museum status in 2011, its scope was broadened from that of a local museum to one that encompassed all of Canada's immigration history from early contact to present. The museum's expansion was instrumental to this new mandate, doubling its size and including the renewed Rudolph P. Bratty Hall that explores Pier 21's rich history and the Kenneth C Rowe Event Hall event space that was created to provide theatrical, musical and other large-scale events within the Museum. The expansion also launched the Canadian Immigration Hall, a new exhibition illustrating the contributions of newcomers to Canada's culture from the past to the present day.
Says Bouliane, "I'm extremely proud of what the team achieved at the Canadian Museum of Immigration. We've helped create a significant space to tell an important story with deep resonance to many Canadians." Agro adds, "Though the thoughtful use of architectural space and detailing we sought to respect and reveal the character of one of Canada's most storied structures. We hope the combination of old and new will reflect the contributions of immigrants to this country and inspire visitors to continue to welcome newcomers."