Best books for Canadian architects
Our round-up of the year's best books for Canadian architects and lovers of design.
The past year saw a bonanza of new books of interest to Canadian architects—many of them authored by Canadian designers. As the holidays approach, we offer our round-up of the year's best books.
You may also be interested in this round-up's companion post, our 2021 Holiday Gift Guide, as well as the gift guide from our sister magazine, Canadian Interiors.
For the big-picture thinker
Old Stories, New Ways, $40
In her book Old Stories, New Ways, architect Vivian Manasc explores how the seven Cree Grandfather Teachings can inform an architectural process focused on inclusion and respect—creating better outcomes for both Indigenous and non-Indigenous communities. The Seven Grandfather Teachings were first shared with Manasc by the late Elder Peter O'Chiese. Manasc was introduced to Elder O'Chiese by Diana Steinhauer, one of the building committee members for the Saddle Lake Junior Senior High School. "As I was inspired by Vivian's vivacious capacities, so too will you be upon realizing the capacity that architecture serves in reclaiming our place and spaces," writes Steinhauer in a foreword to the book. "This book reminds people of the stories and the processes of coming to consensus and about persevering."
Read an excerpt from the book here
Purchase the book the University of Toronto Press via Brush Education here
Everything Needs to Change, $40
"Over the last 18 months, we have all thought a lot about change: with Covid-19, wildfires and record-breaking extreme weather in many areas of the country, and global political and social upheavals. The idea of "building back better" is a positive message—and in any case, there is little chance of things going back to the status quo," writes Terri Peters in our pages. "Such is the ethos of Everything Needs to Change: Architecture and the Climate Emergency, the first in the Design Studio book series from the Royal Institute of British Architects (RIBA). The well-illustrated book has an unmissable brightly coloured front cover, and is edited by Sofie Pelsmakers, professor and author of The Environmental Design Pocketbook, and Nick Newman, climate activist and director of Studio Bark. The book features essays, interviews and case studies of new global approaches to sustainable buildings."
Read our full review here
Purchase the book via RIBA books here

Slow Disturbance: Infrastructural Mediation on the Settler Colonial Resource Frontier, $33
In this new volume, Rafico Ruiz, the Associate Director of Research at the Canadian Centre for Architecture, analyses the Grenfell Mission's colonial build-out of infrastructure in northern Labrador at the end of the 19th century. In Ruiz's view, "While the intention of the Grenfell Mission may have been oriented towards charitable works, all infrastructures have ongoing, material durations, which are intertwined with environment and societies," according to reviewers Lola Sheppard and Mason White. 
Read our full review here
Purchase the book from Duke University Press here
For the design student
The Architect and the Public: On George Baird's Contribution to Architecture, $75
This book of essays pays tribute to the writings of influential architect and architectural theorist George Baird. "What University of Toronto Daniels School professor Roberto Damiani has created is not a token festschrift in honour of his colleague George Baird, but something much more interesting, original and enduring," writes Trevor Boddy in his review for our pages. "The Architect and the Public: On George Baird's Contribution to Architecture is nothing less than a comprehensive account of the climate of architectural ideas at all stages of Baird's career, from when he obtained his B.Arch. from the University of Toronto in 1962 right up to the present."
Our full review is here.
Click here to purchase the book in Canada from the CCA bookstore.
Barry Sampson: Teaching + Practice, $40
Influential teacher and architect Barry Sampson passed away this year, and this book pays homage to his legacy. Its main text is a lecture delivered by Sampson that reflects on his life's work with Baird Sampson Neuert, themed around questions of clients, historicity, sustainability, community, and critical practice. The book also includes a series of tributes to Baird—some of which were originally published in our pages—from former students and colleagues including Bruce Kuwabara, Donald McKay, John van Nostrand, Joost Bakker, Robert Wright, Brigitte Shim, Ian MacDonald, Pina Petricone, Erik Olsen, and David Bowick.
Read our tributes to Barry Sampson here
Purchase the book at UBC Press via Dalhousie Architectural Press here
Two Hundred and Fifty Things an Architect Should Know, $20
Michael Sorkin's witty, wise and wonderful list of essential knowledge for architects is re-published in this new illustrated volume by Princeton Architectural Press.
Read our tribute to Michael Sorkin here
Purchase the book via Indigo here
For the monograph-collector
The Architecture of Point William, $50
"Chronicling the evolving vision of a site in Muskoka over several decades, The Architecture of Point William: A Laboratory for Living (ORO Editions, 2021) is the latest of surprisingly few monographs on the work of Toronto firm Shim-Sutcliffe," writes Amanda Large in our pages. "An ode to the powerful force of time, the book is as richly layered as the project documented within its pages."
Read our full review here
Purchase the book via Indigo here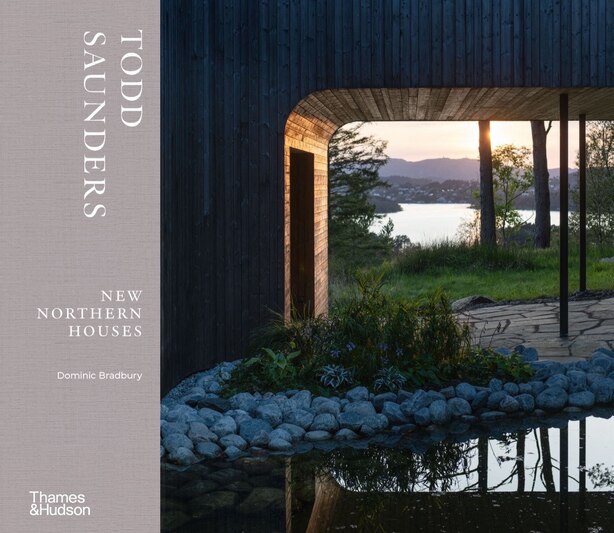 Todd Saunders: New Northern Houses, $88
Norway-based Canadian architect Todd Saunders villa-like houses sit like sculptural forms on their sites in British Columbia, Ontario, and rural Norway. Saunders says that his work aims to touch the land lightly: "the idea is that in three hundred years when we have all gone and the buildings have too, the landscape will still be about the same as it was."
Purchase the book from Indigo here
For the kid (and kid at heart)

Alphabet Cities, $17
Toronto architect Charisma Panchapakasan's hand-drawn illustrations are at the heart of this softcover book, accompanied by clever poems that combine animals, architecture, and adventure. (Our article Home is Where the Bookshelf Is includes more suggestions for architecture-inspired kids' books).
This book is part of our 2021 Holiday Gift Guide.
Purchase on Blurb via torontobyhand.com
Serious Fun: The Landscapes of Claude Cormier, $63
Landscape historians Marc Treib and Susan Harrington teamed up to create this volume on the landscape architecture of Montreal-based Claude Cormier—a work that encompasses themes including humor and wit in public places, kitsch, sexual orientation, and social regard.  "Cormier's particular brand of landscape architecture has provided a needed breath of fresh air to Canada's urban populace as well as to the landscape profession," they write. Anyone who has visited his works—from Sugar Beach and Berczy Park in Toronto, to Pink Balls and Lipstick Forest in Montreal, or seen places to which he has contributed, including the National Holocaust Monument in Ottawa and Evergreen Brick Works in Toronto—would doubtless agree.
Purchase the book via the CCA bookstore here
Warming Huts: A Decade + of Art and Architecture on Ice, $40
Warming Huts is an international design competition, attracting nearly 1,500 submissions to-date from around the world. The program has included invited contributions by the likes of the Patkaus, Frank Gehry, and Anish Kapoor alongside projects designed by local architecture students from the University of Manitoba. The resultant collection of wintertime pavilions is documented in this richly illustrated volume, including several companion essays that underscore the urban, social, and political relevance of the annual festival.
Read our full review here
Purchase the book at UBC Press via Dalhousie Architectural Press here
For the Urbanist
Icebergs, Zombies, and the Ultra-Thin, $32
"Matthew Soules' Icebergs, Zombies, and the Ultra Thin: Architecture and Capitalism in the Twenty-First Century explores the visibly tangible effects of a globalized economy," writes Adele Weder in our pages. "Its title references three of the most unsettling new architectural formats generated by the global commodification of real estate. And that's just the hook: the bracing reality is that finance capitalism determines the shape of our built environment far more than any red-blooded architect would care to admit."
Read our full review here
Purchase the book via Indigo here
Pre-Fab Living, $45
Montreal architecture professor Avi Friedman's latest book provides a timely overview of current pre-fabrication technologies through a collection of projects that explores current design trends and construction approaches.
Read our full review here
Purchase the book via Indigo here
Falconi's Tractor, $25
"Falconi's Tractor is not a novel about architecture, but it is peppered with architectural references to the modern buildings that author (and Globe and Mail columnist) Dave Leblanc loves," writes William J.E. Curran in our pages. "The love of Toronto is palpable in this fast, heady saga of love and loss, of yearning and acceptance, of rented Ferraris beside Kensington vintage stores and a late night crash on Queen's Quay. All in all, it's a dizzying, delightful dance across downtown Toronto and across a hundred years."
Read our full review here
Purchase the book via Ethel here
For the architect who loves a good survey

Sir Banister Fletcher's Global History of Architecture, $640
"Sir Banister Fletcher's Global History of Architecture recasts the classic as a truly global, two-volume mega-tome. Weighing in at 14 lbs, 2 oz, it is an impressive redux and is the survey effort our field has needed for decades," writes Alex Jospehsen in our pages. While out of reach to most—and, in Josephson's assessment, lacking in graphic coherancy—the content-rich volumes are a comprehensive resource that span 5,500 years of global architectural history.
Read our full review here
Purchase the book from Bloomsbury Press here
Dig It! Building Bound to the Ground, $125
Architect Bjarne Mastenbroek of SeARCH and photographer Iwan Baan take readers on a global tour of buildings that have a  strong relationship to the earth—from the cave-like Yaodong villages dug into China's Loess Plateau, to Peter Zumthor's landscape-embedded Therme Vals in Switzerland, to UN Studio's Limitless Museum, spiraling towards the sky in Stuttgart. The 1,390-page-book includes a sole Canadian example: Moshe Safdie's Habitat 67, which the authors present as a case study for the strategy of mimicking natural terracing, in a way that begins to merge buildings and landscapes.
Purchase the book from Taschen Press here
Canadian Architecture: Evolving a Cultural Identity, $50
What is Canadian architecture? For author Leslie Jen, a former associate editor at Canadian Architect, there is no single satisfactory response—but exhibiting sensitivity to local contexts, creating socially minded places, responding to urban intensification, designing for health and aging, and meeting ecological challenges all play a role. This book profiles 68 recent projects that address these themes, testifying to the country's thriving design culture. Each firm and project is introduced with a cogent analytical text by Jen. Key drawings make this a useful reference for both designers and students.
Our full review is here
Purchase the book from Figure 1 Publishing here