March 30, 2016
by Elsa Lam
Acton Ostry Architects has announced the re-opening of St. Augustine School in Vancouver.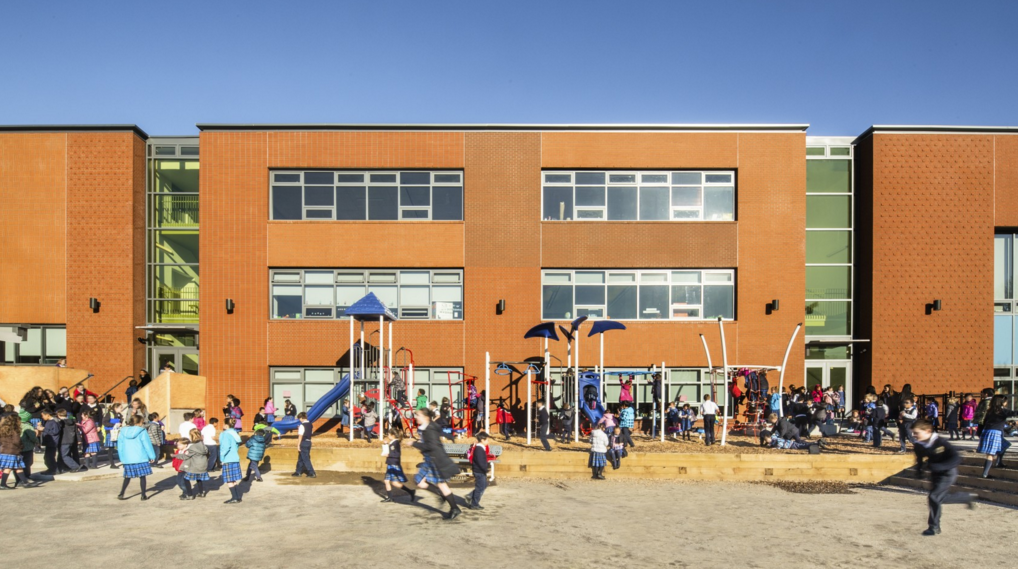 The first phase of the 300-student, 4,200 square metre St. Augustine School project features fifteen classrooms, a learning commons, multipurpose spaces, child care and outdoor play areas. The second phase of the project will include a new gymnasium and underground parking.
The new school, clad with a playful red-brick masonry collage, provides a symbolic link to St. Augustine's Church and Parish, located one block to the east, and pays homage to the original church and school building that once occupied the site.
Buff-brick cruciforms modestly mark the building as a Catholic institution and freestanding brick walls delineate and anchor the school to the site. Blue-coloured glass represents hope and good health while folded steel canopies recall the form of a nun's habit.
The project was recently awarded a Masonry Institute of British Columbia Award of Excellence for its distinctive use of masonry to subtly underscore the building's identity.